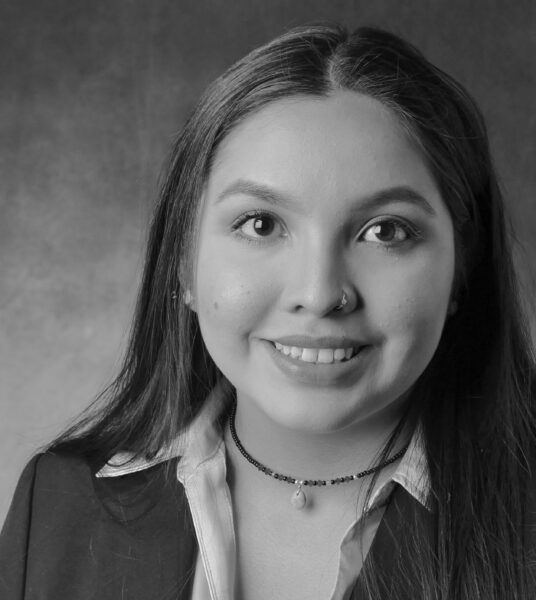 Masani is an architectural designer with
Ferguson Pyatt. She is an enrolled member
of Taos Pueblo, and is currently a student
at the University of Colorado Boulder
where she is completing her Bachelor of
Environmental Design in Architecture
with a certificate in Native American and
Indigenous Studies. In addition, she is part
of the pre-college development program
supporting first-generation students in
high school to learn about higher education
opportunities.
"Design should be equitable, accessible, and culturally diverse to combat design injustices."