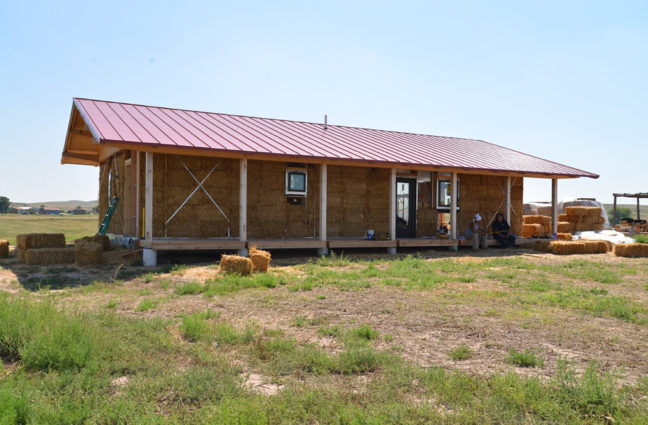 Secretary Castro Visits Straw-Bale Demonstration House on Pine Ridge Reservation
This past October, HUD Secretary Julián Castro visited the Pine Ridge Indian Reservation in South Dakota as part of his "listening tour," when many of his first 100 days in office were spent learning about the needs of HUD's constituents. The housing conditions he encountered at Pine Ridge revealed both hardship and promise.
Secretary Castro visited a 2-bedroom home shared by 13 people, but also toured a demonstration house developed by the University of Colorado Boulder Native American Sustainable Housing Initiative (NASHI), in cooperation with the Thunder Valley Community Development Corporation (CDC). Like other Sustainable Construction in Indian Country efforts you've read about here, NASHI is funded by HUD's Office of Policy Development and Research (PD&R). The project also benefitted from the construction engineering and sustainable design expertise of PD&R staff.